Two weeks ago I had the very unexpected opportunity to photograph a Pygmy Owl (Pygmy Owl blog post). It was only by chance that I had my camera with me that day. And, once again, only by chance, had my camera with me again yesterday when I was out running errands and received a message from my friend Elaine that a Snowy Owl was on a rooftop on a nearby house. I hightailed it over there to find a small bevy of photographers and birders already there. The bird was sitting on a rooftop 4 houses up the hill, and there was just one tiny sliver of a view of her. As far as I could tell, everyone got a good chance to view the bird. This was in large part due to the graciousness of the neighbor whose lawn we had to occupy. They were very generous letting us use the space for several hours. At the very end of the day, just as the light was fading, a neighbor who lived up the hill allowed a few of us into her yard to allow us a closer view of the bird. Thank you Darcie!!
Here are some of my favorite photos from yesterday.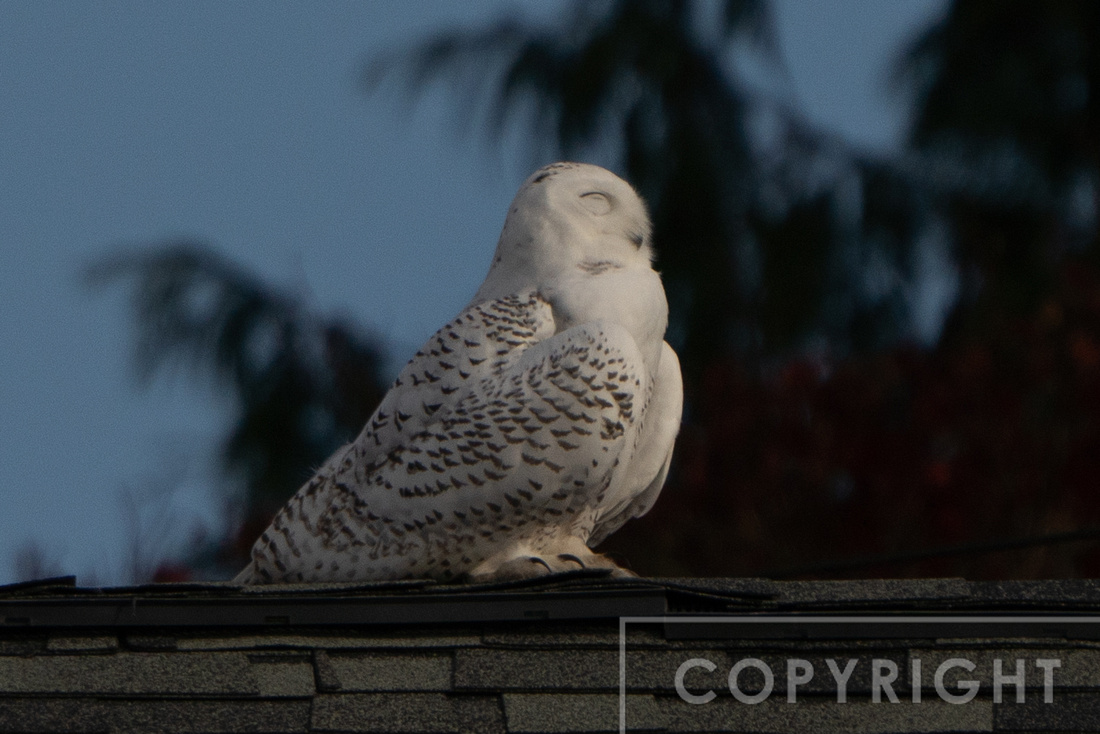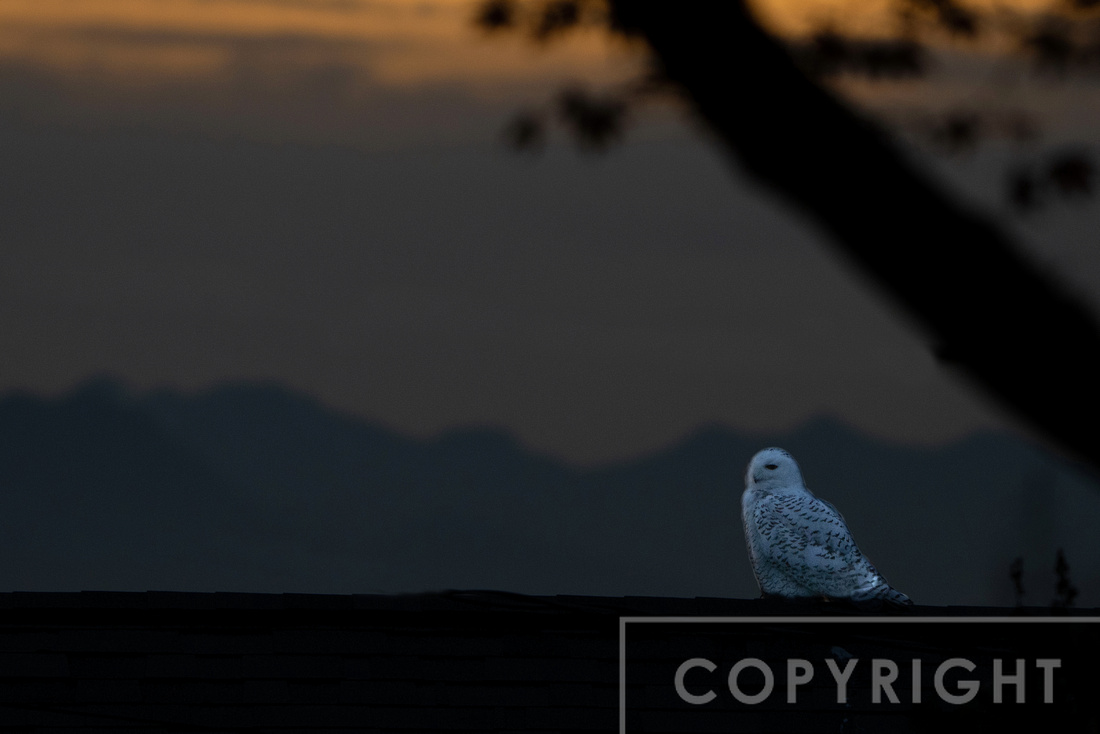 So, until I get the opportunity to view a Snowy Owl in a more natural environment, this was a golden opportunity to see a beautiful rare bird.